Doctorofcredit.com – review

All about Doctorofcredit.com – review
Want to write and get paid for Doctor of Credit? You can receive $50 or have promotional links at the end of your guest post, you cannot have both. Not all guest posts will be accepted, but Doctorofcredit.com will let you know if your post will be accepted within 7 business days they say.
How to submit a article to get paid?
Submitting a completed guest post is easy. Just send the article to will@doctorofcredit.com, include any pictures you'd like to use. If you don't hear from Doctorofcredit.com after two weeks, they would like to get a reminder e-mail…..oke ?!?

Become a regular contributor for Doctorofcredit.com
Depending how your article is received you can become a regular contributer. In every case the guest posts have been well received by the readers, it will lead lead to access to the wordpress backend, so you can write and post articles directly. You don't have to be familiar with WordPress. Regular contributors get a flat fee for each article they post and a revenue share based on the number of visits an article gets. The flat fee is dependent on how long the article is and how difficult to put together.
Who are they looking for?
If you'd like to write articles and think it might be a good fit for Doctorofcredit.com, feel free to send the article across. You can always contact will@doctorofcredit.com.
They are the most looking for
– Lawyers, writers with a legal background: To help readers better understand their rights when it comes to consumer credit.
– Manufactured Spenders: Preferably with an analytic mindset that can show the profitability of a particular method. Also looking for somebody with critical thinking skills that can point out the negatives and possible pitfalls of each method.
– Unique Credit Card Finders: If the idea of looking through hundreds of different card issuers websites trying to find that diamond in the rough sounds like fun to you, then you're our type of person.
How much will Doctorofcredit.com pay you
If you choose, after reading this post to write for them they will pay you a fixed sum for every post you contribute. They pay $50 per post that is accepted. You are allowed to write a short bio at the end of each post, none promotional links then of course. Payments will be done via PayPal as soon as the post goes live on the Doctorofcredit.com website.
Post an article for promotion only
With this option you'll be allowed to place up to two promotional links at the end of your article. These links can go to your own website or an affiliate program you want to promote where you receive affiliate commission on.
Doctorofcredit.com on YouTube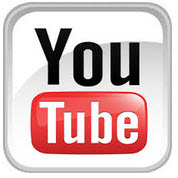 (https://www.youtube.com/user/doctorofcredit)
Write a review about Doctorofcredit.com
Do you already have experience with Doctorofcredit.com then Leave a review about Doctorofcredit.com below.
Below you see the average review score of Doctorofcredit.com

0

out of

5

based on

0

reviews.
Overall rating:
For an overall overview of all review scores of "Get paid for writing sites" check Website rating summary.
Top 3 of Get paid for writing Posts!
(79)