Listverse.com – review

Review about Listverse.com
Listverse was started by Jamie Frater in July 2007, founder of Listverse.com. He has a desire to share fascinating, obscure, and bizarre facts, he created Listverse. He currently divides his time between managing and editing for Listverse, learning about all things and trying to find time for a social life.
Listverse is seeking out the most fascinating and rare gems of human knowledge, a place for explorers. They publish three or more amazing lists packed with as many new facts as possible every day. Listverse.com is a Top 10 site that serves over 30 million pages a month to more than eight million readers. They publish lists that intrigue and educate.
Listverse has been featured on BBC Radio, Radio Scotland, Alabama Radio, BBC Television World News International, PBS, Gizmodo, and in the New York Times. They are also frequently featured on the front pages of popular social networking sites.
You can earn money for writing because They regularly publish lists sent by readers. They will pay $100 for each article.
How to submit an article for Listverse.com
You can contact Listverse by sending them an e-mail on submit@listverse.com.
Questions about writing lists can be can be send to the attention of submissions staff.
Inquiries about list payments and all other inquiries can be send to the attention of Jamie Frater.
Please note that Listverse.com does not accept infographics or text links.
Submitting an article? take care off:
– Lists must be your own work
– Must include 10 items
– Lists and introduction must be at least 1,800 words
– Include quality online sources that verify facts for each item on your list, don't get it from Wikipedia or HuffingtonPost
– Read the entire Author's Guide (you can find it on there website )before submitting

The rules for submitting an article are simple. As long as your list is one or two paragraphs per item you can choose any topic you like. You need to link to reputable sources so that Listverse can verify the facts of what you're saying. When your article is good enough to publish by Listverse.com standards, you get 100 dollar, simple as that.
Lists that Listverse.com readers love the most and pay the most are lists that are offbeat and novel—lists that are looking at something normal in an unexpected way, unsolved mysteries, hidden knowledge, misconceptions, and just really astonishing general knowledge about anything. What Listverse.com don't want to see are lists on sports, self-help, personal stories, or gaming. Listverse.com don't publish opinion lists.
If you have a blog, a Twitter account, or a book you want to promote, mention it in the article submissions and they will stick it at the bottom of your list.
You don't need to include images or videos. The editors does a great job selecting the best images to complement your articles.
How much will Listverse.com pay you for writing?
For every accepted article Listverse.com pays US$100 in total.
It works like this:
– You write your list with 10 items per list, your list should be at least one or two paragraphs per entry.
– you send it in
– they reply and say "Great—we'll publish it"
– final, your list will be read by us and reviewed, and if it's amazing it will appear on the front page of Listverse to be read by millions of people a month!
– they send you $100 by PayPal.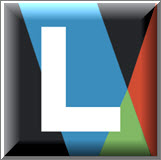 You are allowed to place the following promotion for free:
– Short Bio on every published tutorial for self promotion
– Link to Twitter, Facebook or other Social Platform on Every Post Published
They pay via Paypal. You therefore need to have a Paypal Account.
They can not accept lists from writers who do not have a PayPal account; this is non-negotiable. If PayPal doesn't support your country, please don't request alternative methods of payment.
Listverse.com on YouTube
Write a review about Listverse.com
Do you already have experience with Listverse.com then Leave a review about them below.
Below you see the average review score of Listverse.com

0

out of

5

based on

0

reviews.
Overall rating:
For an overall overview of all review scores of "Get paid for writing sites" check Website rating summary.
Top 3 of Get paid for writing Posts!
(77)