back2college.com – review

All about  – review
Back2College.com is a news and information resource for adult re-entry students. Information about pursuing professional development or an advanced degree.
They are looking for articles that address issues of importance to the older student:
– obtaining financial aid
– on campus and online education
– finding the right program
– graduate school
– attaining academic excellence
Articles about successful transition and career management are appreciated. Back2College.com is especially looking for stories on the re-entry student experience. It can be anecdotal articles or include examples and resources where readers can obtain more information (Web resources are desirable for an online publication).
How to submit an article to get paid?
It may take 30 – 90 days to notify of article acceptance, depending on there publishing schedule (Please note that back2college.com can only notify you if your work is selected). Simultaneous submissions are okay; just contact back2college.com if article is accepted by another publication. back2college.com does not like to get phone calls, they say.
Writers may submit to the editor of back2college.com. Before submission, check article for factual correctness, style and content. Articles need to be original, concise and professional and include a short biography and photo of the author.
Articles will not be accepted for payment if they may be considered promotional in nature, provide information about a Web site, product, or service, or are written for SEO purposes.
Contact Editor/Back to College, C/O WD Communications LLC, P.O. Box 2001, Fullerton, California, 92837.
For the best consideration, send the article itself. They believe that the subject of the article isn't as important as how it's presented. Queries alone must include two writing samples or viewable reference to prior published works, and specific details on the proposed article. they ask this to see if your writing abilities and to have clear information regarding the article idea for publication.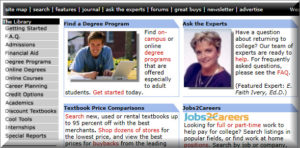 Become a contributor for topical articles on assignment
Back2College.com also has topical articles on assignment available and are looking for writers for there "Ask the Experts" forum. Contact them, unfortunately you can't do that online, and specify your interest.
How much will Back2College.com pay you
Feature Articles
– Payment is $55+ for original feature articles
– For reprints and derivatives $27.50+
Approximately 1,000 – 1,500+ words in length (compensation is determined by depth).
Payment is rendered by check or PayPal 30 days after publication and receipt of invoice. You can choose method of payment and payment by check involves a $5 administrative and mailing fee.
Back2College.com on YouTube
Back2College.com has no YouTube channel.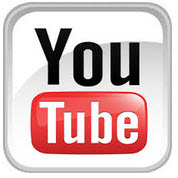 Write a review about Back2College.com
Do you already have experience with Back2College.com then Leave a review about them below.
Below you see the average review score of Doctorofcredit.com

0

out of

5

based on

0

reviews.
Overall rating:
For an overall overview of all review scores of "Get paid for writing sites" check Website rating summary.
Top 3 of Get paid for writing Posts!
(109)